Anal bleaching creams, as well as other skin whitening products for intimate areas, are a flood in the market. You can go to many online stores to buy them, as easy as getting a cough medicine. Of course, the demand has also increased since nowadays, it anal bleaching or vaginal bleaching isn't something only porn stars would do.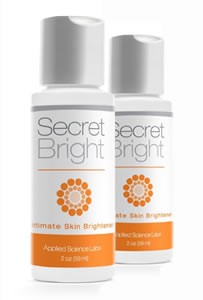 Everyone who wants to look their best should try intimate areas bleaching. I for one, want to look clean and presentable especially when things are getting steamy in and out of the bedroom. And if you're like me, who prefers home bleaching application, you should get yourself an effective skin brightening product without the nasty side effects.
The question is, how effective and safe are they? Which do you choose to get for anal bleaching at home? If you are in need of more information, read this Secret Bright Review to help you decide if this bleach cream is for you.
[yellowbox]Find out more about
SECRET BRIGHT OVER HERE
![/yellowbox]
SECRET BRIGHT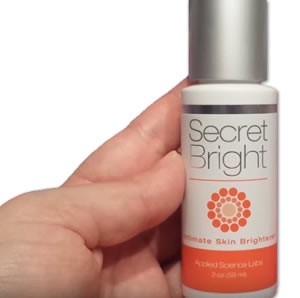 The makers of Secret Bright formulated a bleaching cream that would combat hyperpigmentation and discoloration. The best bleaching creams are not only effective but works safely and easily.
Secret Bright has achieved this thanks to its natural active ingredients – completely safe use even in the sensitive and intimate areas like the anus, vagina, nipples and even the male genitalia.
It claims to be able to effectively lighten the color of the skin, but remain gentle and safe. Can be used on all skin types and all parts of the body, even the intimate areas. We need to be able to discern which products will not cause those nasty side effects like burning sensations, discomfort and irritation. So let's check out its ingredients and how we can make the best out of Secret Bright.
A CLOSER LOOK
So what does Secret Bright contain? The all-natural ingredients include, but not limited to: kojic acid, a-arbutin, carota sativa and lactic acid. After a research about these components, I learned that these are effective and powerful natural skin brighteners.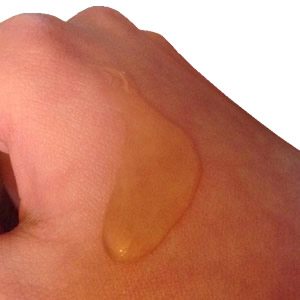 Alpha Arbutinnis considered a skin brightening breakthrough that the Japanese are crazy about. Although anal bleaching is not a permanent process, the ingredients Secret Bright contains are able to penetrate deep into the skin, giving the user a much longer lasting skin brightening or as it is scientifically called depigmentation.
But the idea here is, you won't get white patches after applying Secret Bright Bleaching Cream. You will get an even skin tone, meaning the dark area where you apply it will lighten and match the color of your skin tone. This will definitely make you look nice and clean. Like someone who is very good with hygiene.
MOLLY THE GUINEA PIG
Yes, I've been trying out skin lightening products on my intimate areas. But before I incorporate its application into my daily beauty routine, I try to dab a small amount on my arm and wait for any disastrous side effects. Thankfully, with Secret Bright cream, there wasn't any.
So I proceeded to apply it twice a day for two weeks. That is morning and night applications on my armpits. And let me just say this, boy oh boy, did it immediately show results! I have waxed armpits and I suggest you apply it on hairless areas, so start waxing or shaving.
CONCLUSION
Like EVERY anal bleaching cream and other intimate areas skin lightening products I've come to love, Secret Bright is hydroquinone free so I was surely in good hands. And with an impressive ingredient list like this, Secret Bright took only two weeks of twice daily applications to show even more impressive results.

 I give it a four and a half star rating out of five. It is a must have for those who want to lighten their dark spots including their anus, vagina, penis, nipples, scrotum, etc. Gentle but effective, you no longer need to fear skin brightening products thanks to SECRET BRIGHT.
If you enjoyed this review, please like and share.
[yellowbox]If you like Secret Bright anal bleaching cream,
you can
get it on amazon.
[/yellowbox]