In today's spotlight, we'll talk about Pipedream's Fuck Me Silly Mega Masturbators. Personally, I think they've outdone themselves in creating the most realistic male masturbator and the best sex toy for every man and woman's deepest desires. You have probably heard of, seen or even owned the inflatable fuck doll. Well, Fuck Me Silly is above and beyond that.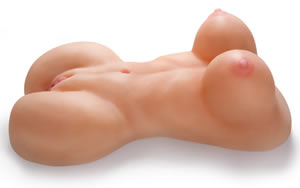 The Fuck Me Silly Mega Masturbator line comes in different designs and features. Yes folks, there are different Fuck Me Silly Dolls. All of which are carefully crafted to suit different needs and wants.
You can choose which one you want based on what you want to do, what your deepest desires entail. It's a life size doll featuring the most erotic parts of a human body, from the torso down to the legs and feet. So it is going to be tons of fun if you get the right doll for you and your partner.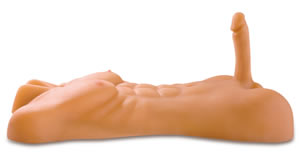 Weighing around 20 lbs., the doll is made of realistic Fanta-flesh, a material that looks and feels like human flesh. The Fuck Me Silly has a backside can be slapped around making the same sound as the real thing. It is that convincing. Just looking at any of the Fuck Me Silly Mega Masturbator products will turn you on.
Let's break down the most in-demand Fuck Me Silly products out in the market. The following are designed differently to fit your sexual orientation.
[yellowbox]If you want to see all masturbators from Fuck me silly series, you can
check all of theme here!
[/yellowbox]
1. Fuck Me Silly
This Fuck Me Silly toy is very curvy and flawless, not to mention very realistic as well. It's like your dream girl made into a doll that's ready for some heavy bedroom activities. This is why Fuck Me Silly Mega Masturbator is such a hit: it's the girl of your dreams in the most compromising position, ready for you to play with. Pipedream created a replica of the sexiest piece of backside that would definitely turn on both men and women alike. It is a little over 20 lbs. of soft Fanta-flesh that comes in realistic black and white colors which you can choose from.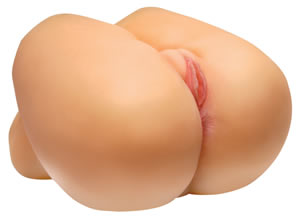 The package includes:
the life-like FantaFlesh fuck me silly doll,
a 1oz. bottle of Moist Body Lotion,
a 1oz. bottle of Toy cleaner
It is designed to replicate the body of the hottest woman you know. This doll features a woman who's ready to be penetrated from behind, but can also flip it over or position the way you want. You can penetrate both the anal and the vaginal tunnels. Owners can think of different ways to have fun with this Fuck Me Silly toy or watch instructional videos online.
Slap the backside and listen to the realistic whack sound that real backsides create when slapped. But this Fuck Me Silly doll of course won't complain no matter how many times you do it. Spread the cheeks apart and have your partner join in on the fun.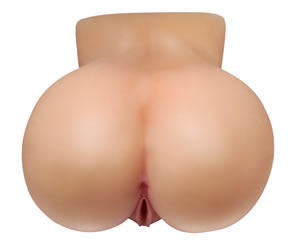 Fuck Me Silly will allow users to enact their wildest bedroom fantasies. It really does not come up short if we are talking about the best male sex toys. And since it's a masturbator, you get to avoid the complications of a real life scenario.
Cleaning is easy and since the quality of the fuck me silly sex toy is commendable, it is surely going to last a long time if you follow instructions. The toy is not submergible and water can seep into the foam core and mess it up.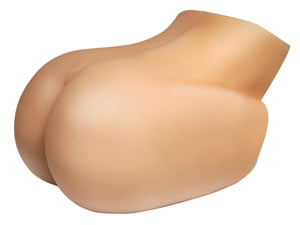 However, users can blow a load deep inside her tunnels or all over the doll which means it is smart to use the Pipedream Toy Cleaner or the toy cleaner of your choice – and warm water. It is also best to let water run through the tunnels out to the drainage to clean off all bodily fluids it has accumulated.
Tuck away the toy under the bed, inside a box or in your closet. Although, it will take up space because of its size, there are many places inside your house to keep in or under.
[yellowbox]Want to know more details?
You can get them here
![/yellowbox]
2. Fuck Me Silly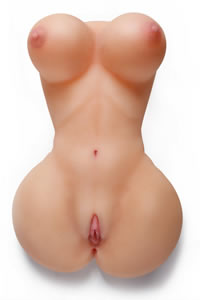 Pipedream created Fuck Me Silly 2 to replicate a hot woman's body, including size 36DD breasts and a super-tight waist. This busty Fuck Me Silly 2 seems like a hot babe lying down on her back. The doll includes the torso, including the chest and pelvic area.
Included in the Fuck Me Silly 2 package are: the fantaflesh doll, a bottle of lube, and a bottle of toy cleaner.
If the Fuck Me Silly RD 174 toy intends to please a person with a fetish for round and plump backsides, this Fuck Me Silly 2 is for those who love big breasts. Users can squeeze and pinch her big, 36DD tits, and even slide their cocks between the huge mammaries. There are so many ways to enjoy this doll and there are instructional videos online for you to check out.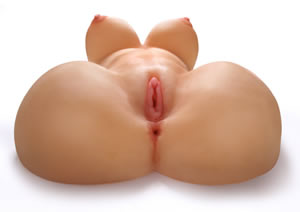 After playing with you Fuck Me Silly 2 toy, clean it up using warm water and the free toy cleaner. Best run water through the canals down to the drainage to make sure it is thoroughly clean. Both the anal and vaginal openings connect to the same canal, which is approximately 7″ long. The walls of the tunnel are extremely tight, but stretchy and since Fanta-Flesh mimics the human flesh, you would feel like you are really penetrating with a real busty woman.
[yellowbox]Interested in more details?
You can get them here
![/yellowbox]
3. Fuck Me Silly 3
Fuck Me Silly 3 caters a different kind of fetish. If the previously mentioned Fuck Me Silly 2 Mega Mastubators featured only the torso of a perfectly shaped woman, the Fuck Me Silly 3 is a replica of a woman's torso down to her long legs and feet.

So for those who have always dreamt of intimacy with a long-legged sexy woman, the Fuck Me Silly is a perfect toy. Foot fetishes can be enacted using this beautiful and realistic doll. If you are looking for more ways to play with your Fuck Me Silly doll, push play on the hardcore DVD.
Included in the package is the free lotion, free toy cleaner and revitalizing powder.
The fantaflesh doll is warm, tight, super-soft, and always ready for some loving. She has cute little size 6 1/2 toes that will be perfect for you to live out your foot fantasies. Her long and curvy legs are carefully molded to give us a super-leggy masturbator.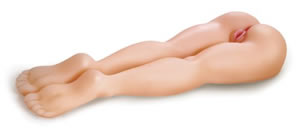 Can be penetrated through the anal and vaginal tunnels.
This Fuck Me Silly 3 is perfect for leg worshippers, calf-cravers, and foot fanatics. You can dress the fuck me silly sex toy up in your favorite stockings or lingerie. Play with her however you want and when you're done, clean it up nice and easy. No complications, no drama – just good 'ol fun and good times.
[yellowbox]Wanna try it?
You can get it here
![/yellowbox]
4. Fuck Me Silly Dude
Now for those of you who want an impressive manhood ready to have fun minus the heartbreak, this Fuck Me Silly Dude Mega Masturbator is for you.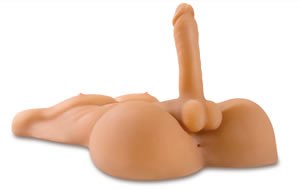 The fuck me silly dude is a doll that shows us the torso and pelvic area of a well built, well toned and well endowed man.
Fuck me silly dude is a hot guy you can lay down on the bed and play with. It has those sexy washboard abs, pumped-up pecks and huge 8″ manhood.
The dildo in this realistic doll is one of a kind. You can ride this macho man and turn him into your personal boy toy.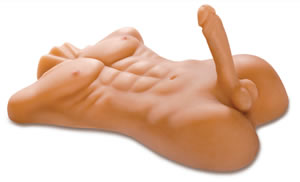 Visually arousing because of its realistic features, Pipedream's Fuck Me Silly Dude is the most realistic male masturbator out in the market. The Fuck Me Silly Dude has realistic balls, a firm nut sack and a firm manhood that looks ans feels like the real thing.
The thick and firm dildo is bendable. You can easily have it penetrate you and ride it rough and hard. The soft and supple Fanta-flesh material warms to your body temperature and feels just like the real thing.
Check out full Fuck me silly dude review here!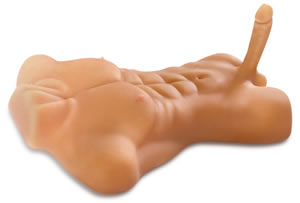 Plus it also has that anal tunnel you can pentrate or play with a friend or partner. It's the perfect toy because it allows you to have fun on your own, with the fuck me silly dude as a masturbator and a sex toy that is partner- friendly.
Cleanup is a snap with Pipedream Toy Cleaner and warm water. After the masturbator dries completely, apply Pipedream Extreme Revive cornstarch powder to restore the masturbator to soft, like-new quality.
[yellowbox]Want your own?
You can get it here
![/yellowbox]
In a nutshell

Seriously, who wouldn't love this the Fuck Me Silly line of masturbators? I love this toy! There isn't a better product out there that has the same visual appeal and realistic feel.
Plus, the weight is perfect at no more than 20lbs. It does eat up a lot of closet space, but there are plenty of ways to properly store it.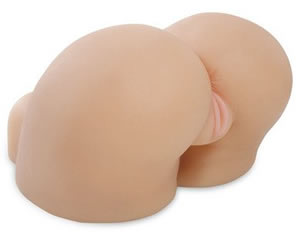 The Fuck Me Silly sex toys are dense and doesn't squash up when you put weight against it.
The tunnels are tight and pleasurable and if you are thinking of heating it up, just place them for a few minutes in a tub of warm water. I suggest using a Warming Wand if you want to heat up the chambers of this male masturbator.
And that is it. Choose the perfect Fuck Me Silly for your particular needs and desires. Take care of it and you get to keep your male masturbator for a longer period of time, making most use of the money well spent.
[yellowbox]Want to try one for yourself?
Choose the one you like here.
[/yellowbox]