A waterproof vibrator is like any other vibrator except for the fact that it has a huge advantage: it can be used under and in water. It can be used when you relax in a bathtub with a lot of soap foam, with essential oils and the masturbation will a dream one.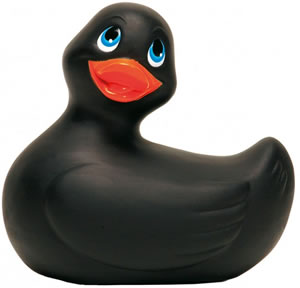 Or, you can use it under the shower, when the warm water spoils your body and you want to spoil yourself even more!
There are vibrators that can get in contact with the water, but they are not submersible, so, if you want to use it in the bathtub, not just under the shower, you have to buy a submersible vibrator.
If you don't know which are the best waterproof sex toys, don't worry. In this article, I will introduce you to my favorite waterproof vibrators that can be used both in the shower and in the bathtub.
Best waterproof vibrator for 2018
Allow me to present you some of my favorite waterproof vibrators and their special qualities that make me enjoy such incredibly pleasant moments. It was fun testing all of them, but some performed better than others. Let's see what was so great and not so great about them.
1. My first waterproof jack rabbit vibrator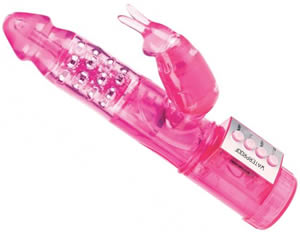 This waterproof jack rabbit vibrator is designed for the ones who use a waterproof vibrator for the first time.
The waterproof jack rabbit vibrator is very simple to use, it has two independent vibration speeds, the rotation is reversible, the head is soft and the bunny ears are flickering.
The beads are non-jamming and have a synchronized rotation. The button controls are easy to push.
This waterproof jack rabbit vibrator is made of non-toxic materials: ABS plastic and Thermoplastic Elastomers TPE. The waterproof vibrator has 9 inches in length, an insertable length of 5.00 inches and 1.50 inches in width.
Pros
Strong dual motor.
Phthalate Free (safe materials).
Easy to clean.
You can control vibrator seperately from clit simulator.
Cons
It's a bit on a big size for beginners.
Needs 4 AAA batteries to operate.
2. The Tryst massager for unlimited pleasure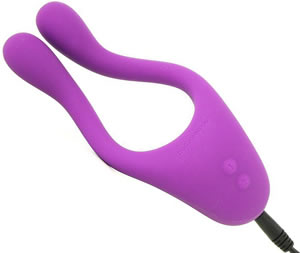 This tryst massanger is designed for solo play and for couples, for both women and men and it can be used for internal and external use. You can wear the tryst massager around the penis or you can use its firm and flexible arms for the nipples and clitoris stimulation.
This waterproof vibrator has seven massage patterns, three powerful, quiet motors and separate base and arms controls.
It has an attractive design, ergonomic shape and it comes with a black storage pouch of satin. This tryst massager has 5.4 inches length, a diameter of 2 inches and 0.15 pound weight.
Pros
Can be used as a couple sex toy.
Vibrations are strong.
It's multi-purpose toy.
Rechargable, quick recharge.
Cons
Battery life could be better.
3. Purple waterproof vibrator Lucid dream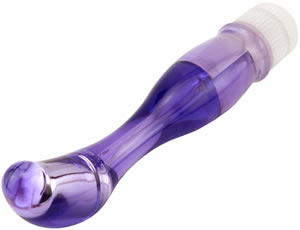 This purple waterproof vibrator has a bulbous head with a shape and curve, especially designed to bring huge stimulation to the G-spot. The shaft has a shape that perfectly fits the women anatomy's curves.
The vibrations are not only multi-speed, but they are also concentrated on the sex toy's tip, where we can enjoy them the most.
This purple waterproof vibrator is firm but flexible and you can control the speeds very easily with a spin dial that is situated at its base. It is a silent and jelly purple waterproof vibrator. It has 8.70 inches length and 1.70 inch width.
Pros
Quiet.
Phthalate Free.
Easy to work with.
Great for g-spot stimulation.
Cons
Had a slight smell to it, but it went away after second wash.
A bit too hard for my taste.
4. Bathing pink waterproof vibrator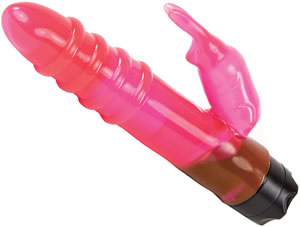 This pink waterproof vibrator has two separate vibration points: one in the clitoral stimulator situated on the sex toy's front and one in the shaft.
It has extra texture added by the four raised rings, its speeds can be adjusted by twisting the dial situated on the vibrator base, to the right or to the left just as it pleases you.
The orgasm is offered by the simultaneously purring of both rabbit stimulator and shaft. This vibrator is fully waterproof, it has 7 inches length, 1.5 inches in width and is perfect for the beginners.
Enter offer code
"MDAY50"
at checkout at
AdamEve.com
and get
50% Off a Single Item + Free Shipping + a Free Toy Kit!
Pros
Good choice for beginners.
Simple to use.
Dual vibrator.
Soft jelly material.
Cons
Doesn't comes with batteries.
It's a bit on a small size.
5. A pink waterproof vibrator G-Gasm rabbit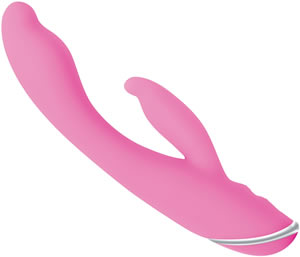 This pink waterproof vibrator has two separate motors that work same time and a shape that makes it enter so gently while the clit receives all the attention that it needs.
With a single button press, the clit and the G-spot will be spoiled. This pink waterproof vibrator has seven different vibration and escalation modes and you can start with any of them you want.
The premium silicone, that immediately warms to the temperature of your body, allows you to relax and to enjoy the whole experience. This pink waterproof vibrator has 8 inches length and a 1.25 inch width.
Enter offer code
"GETHOT15"
at checkout at
AdamEve.com
and get
50% OFF almost any one item + Free Mystery Gift + Free Shipping on your entire order.
Pros
Material is nice and soft.
Good range of vibrating patterns.
Waterproof & submersible.
2 vibration motors.
Cons
Control buttons are very sensative and tiny.
Control buttons are not placed in a good place.
6. This small waterproof vibrator is such a darling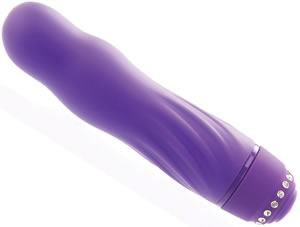 If you are looking for a small waterproof vibrator, elegant and discreet, this is the one! This small waterproof vibrator has ten speeds, it is ridged and curved, is perfect for a nightstand and for the purse.
The ridges and textures are molded for deep orgasms and the base is rhinestone studded.
It can be used in the bathtub and under shower too. This 100% latex free silicone vibrator is ideal for the foreplay also. This small waterproof vibrator has a length of 4 inches and a width of 1 inch.
Enter offer code
"EROTICA"
at checkout at
AdamEve.com
and get
-50% one item + Free Couples Kit + Free Shipping.
Pros
Only needs 1 battery.
Beautiful design.
Hypoallergenic.
Small, easy to store.
Cons
Lacks a little bit on power.
A bit clumsy to operate.
7. Waterproof rechargeable vibrator We-Vibe Touch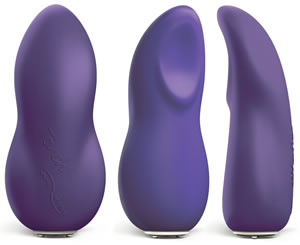 This waterproof rechargeable vibrator maximizes the stimulation due to its unique shape. You can use the waterproof rechargeable vibrator on your nipples and on your clitoris, the direct stimulation being applied by the rounded tip.
The huge orgasms will come due to the strong vibrations that surround your clit. This waterproof rechargeable vibrator has a body with a shape of a wave that fits your natural curves for complete massages.
It has eight different speeds, a strong and quit motor and is made of silicone. The discreet vibrator is 3.0 inches long and has 1.75 inches at its widest point.
Enter offer code
"AECOUPON"
at checkout at
AdamEve.com
and get
-20% Off a Single Item.
Pros
Vibrations are very strong.
Quiet.
Great for clitorious stimulation.
Small, easy to store.
Cons
Rechargable battery doesn't have long lifespan.
It's a bit pricey.
8. A waterproof vibrating egg by Sex slave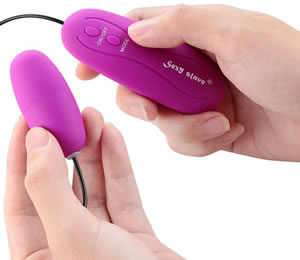 This waterproof vibrating egg will bring you such powerful orgasms! Give the wired remote to your partner and let him/her please you to the maximum!
Since this waterproof vibrating egg comes with a wonderful offer of two, you can give one of them to your partner, exchange the controllers and enjoy more and more satisfaction, at the same time!
This waterproof vibrator is ideal for travel and for internal and external stimulation. The waterproof vibrating egg has 12 different speeds, the cord's dimensions are: 20 inches and the bullet has: 1-inch width, 2.1 inches length.

Pros
Easy to store
Very quiet.
Very affordable.
They come in package of 2.
Cons
Batteries don't last long.
Vibrations are not very strong.
9. Waterproof finger vibrator Fingo nubby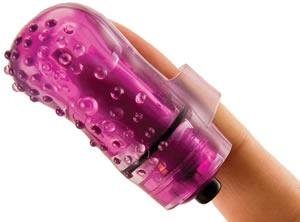 A waterproof finger vibrator or how to live huge pleasure with a finger! This waterproof finger vibrator has tiny nubs and jelly texture.  They feel so great inside, on the clit, on the nipples, and on any erogenous zone.
Just slip the ring onto your finger and put it on your favorite body zone. Inside this Fingo is an egg vibrator that will massage the nerve endings of your erogenous zones.
This waterproof finger vibrator is discreet, made of silicone and it can be used by females and males. Its width is 1 inch and the length is 2 inches.
Enter offer code
"AFFSHIP"
at checkout at
AdamEve.com
and get
FREE shipping with your order.
Pros
Good beginners toy.
Affordable.
Quiet.
Cons
Needs smaller batteries that we usually don't keep around.
Vibrations are not very strong.
10. Purple waterproof vibrator by IMO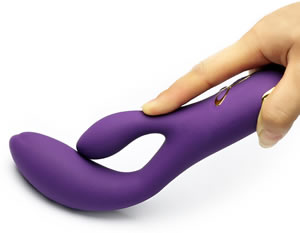 This purple waterproof vibrator has seven vibration modes from dual powerful and strong motors. Motors are very quiet due to the low-frequency.
This purple waterproof vibrator offers no less than 35 combinations of vibrations. The curved design is perfect for the stimulation of the G-spot and for a comfortable insertion.
While you use this waterproof vibrator, the lights on the bottom change indicating your mood. The purple waterproof vibrator is made of ABS and superior silicone. It's very comfortable and soft and you can use it for more than one hour and a half.
Pros
Strong vibrations.
Seperate buttons for modes and speed.
Beautiful and discreet packaging.
Dual motors.
Cons
I wish the two vibration functions could be used separately.
11. Waterproof jack rabbit vibrator Bombex temptation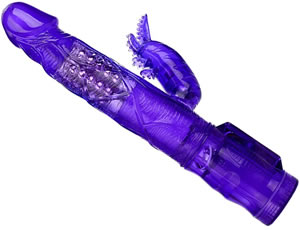 This waterproof jack rabbit vibrator is just ideal for the women who usually obtain the G-spot or the clit orgasm harder. It stimulates the three important erogenous zones at once for incredible waves of pleasure.
Compared with other rabbit vibrators, this waterproof jack rabbit has three vibrating stimulators that increase its effectiveness by 50%. There are three vertical points, the one of the top being flat and wide like a tongue.
This waterproof jack rabbit vibrator has a 1.26 inches diameter, a length of 8.46 inches from which 4.72 are insertable. The stimulator is 2.7″x1.27″.
Pros
Very affordable.
Tripple action (clitoral teaser, dual action rotating and clit stimulating vibrations).
Safe, phthalates-free, hypo-allergenic, latex-free material.
Seperate controls for rotating beads and Clitorial vibrator.
Cons
Needs 4 AAA baterries to operate.
Overall qualit could be better. Not for heavy duty users.
12. Waterproof bullet vibrator RO-80mm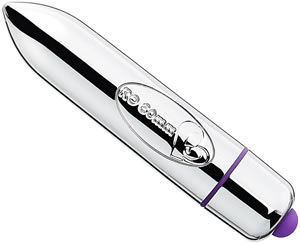 This waterproof bullet vibrator RO-80mm will make you have a quick orgasm due to the variation of the vibrations, from slow to fast. You can use it under the shower and in the bathtub or Jacuzzi too.
RO-80mm is stronger than a usual bullet vibrator. It's sexy, very small and discreet, it easily slips under two bodies while having sex with somebody.
RO-80mm is a waterproof bullet vibrator that can be held in your palm whose vibes and pulses to make you get all the pleasure you need. The size makes it perfect for traveling.
Pros
Small and discreet.
Stronger than average bullet vibrator.
Easy to clean.
Easy to use.
Cons
Kind of slippery when in use.
Why do I love waterproof vibrators so much?
I don't know about you, but I simply cherish those private moments with myself, so I can relax and reduce stress. The special ingredient is a very good masturbation that ends with a huge orgasm.
I love to lay in a bathtub full of hot water with bubbles and my favorite waterproof toys. Adding some soft music, and candles around the bathtub for perfect atmosphere!
This mood makes me want for some more pleasure and then, my little friend, the waterproof vibrator, comes into action. I use this relaxation and pleasuring method anytime I have a moment for myself or when I came home after a long and stressing day at work.
After this, I sleep just like a baby! I use the waterproof vibrator only because any other type of vibrator would probably be destroyed by the water.
I hope I helped you in finding the best waterproof vibrator and I wish you infinite pleasure!