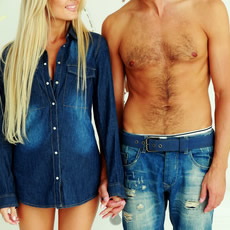 SexToyZine.com is an online magazine that caters to your curiousity about sex toys of all kinds, shapes and sizes. We are here because we want to share with you our reviews about toys for men and women, for personal sensual stimulation or for activities with your partner in the bedroom.
No sugarcoating! No bullshit! Just the raw facts about a tried and tested product for your adult needs, created by someone like you and me.
Few men and women are willing to admit to owning, let alone using, sex toys. Buying these toys online entails discreet shipping, arriving at your doorstep in unmarked boxes. It is also not popular topic in cafes and parties and in the workplace. This leaves us with limited information about first-hand experiences.
Who can you ask? Which should you choose? Which should you buy?
If you wanted to buy a particular product, first hand experiences from family or friends are the best way to arrive at a decision. SexToyZine reviews sex toys out on the market to help you make a proper decision about which product to buy. Get to know vibrators, dildos, cock rings and more to help you figure out what suits you best.
Adult toys enrich our lives and our relationships whether we care to admit to others that we use them or not. Although there is no evidence yet that adult toys directly improve our health and well-being like sex itself, we believe it can help you express yourself sexually, thus lessen frustration and stress. Whether it is for self-stimulation or stimulation with a partner, SexToyZine encourages women and men to choose the toy that best suits their needs in order for them to be satisfied sexually and emotionally.
Through this belief we have formulated a plan to make sex toys easier to understand. We'll help you choose what is best for your mood, for your partner and for your own sexual needs. We aim to inform people about the pros and cons of a particular toy through our in-depth reviews of featured adult toys.
Share with us your thoughts! Like our Facebook page or tweet us at @molly_hc or @steveduignan